Bib Details
Mr. Zippy Bib is the Bib with Legs & Character
Child Safety Certified
Super-Soft Waterproofed Silky Fabrics
Available in 10 New Fun Designs
Hanger Style Packaging Displays Unique Leg Features of the Bib
Gift Bag or Gift box Ready
Soft Waterproof Fabric

When it comes to clean up, nothing is easier than our Signature fabrics. They're super soft and waterproof, so you can get right down to business without worrying about spills or stains.

Inseam Zipper Leg Feature

The Open Zipper Forms an inseam with Legs, were the Closed Zipper Forms an Extra Long Bib. Elastic Straps On The Back easily secure the bib to the child's Leg.

Machine Washable

Easy-On Easy-Off Easy-Clean.
Machine wash warm or cool, Tumble Dry Low or Hang dry to extend the life of bibs. If needed, use warm iron at low heat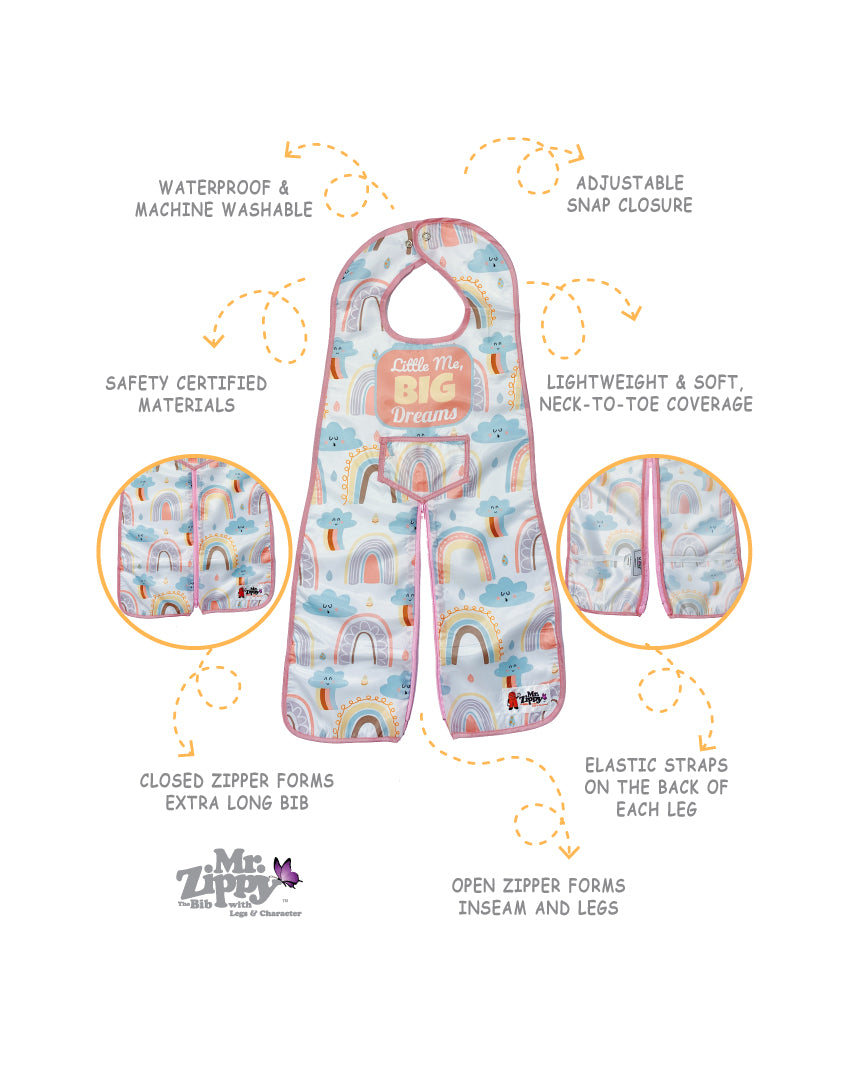 Our Unique Features:
⦁ CLEVER DESIGN BRINGS PEACE OF MIND -
This uniquely designed full-body bib with zippered legs protects against falling food from head to toe. It fastens snuggly at the neck with a snap closure, and zips apart at the bottom forming legs where elastic bands secure the bib legs to each of the child's legs. Measures approximately 12" across and 25" from the neck down. Durable, waterproof easy-wipe, and machine washable. Crafted to use over and over again with your growing child from 6 to 36 months old.

⦁ SOFT And DURABLE – Our signature fabrics are lightweight, soft, comfortable, waterproof, and durable to make mealtimes less messy. The single-ply cotton blend fabrics are covered with a protective coating, making the bib stain-resistant, wipeable, and machine washable.

⦁ CHILD-FRIENDLY & SAFE – Our bibs are constructed with child safety in mind, keeping them BPA-free, PVC-free, vinyl-free, phthalate-free and lead-free.

⦁ EASY-TO-CLEAN – Machine washable. Tumble Dry Low or Hang dry to extend the life of bibs.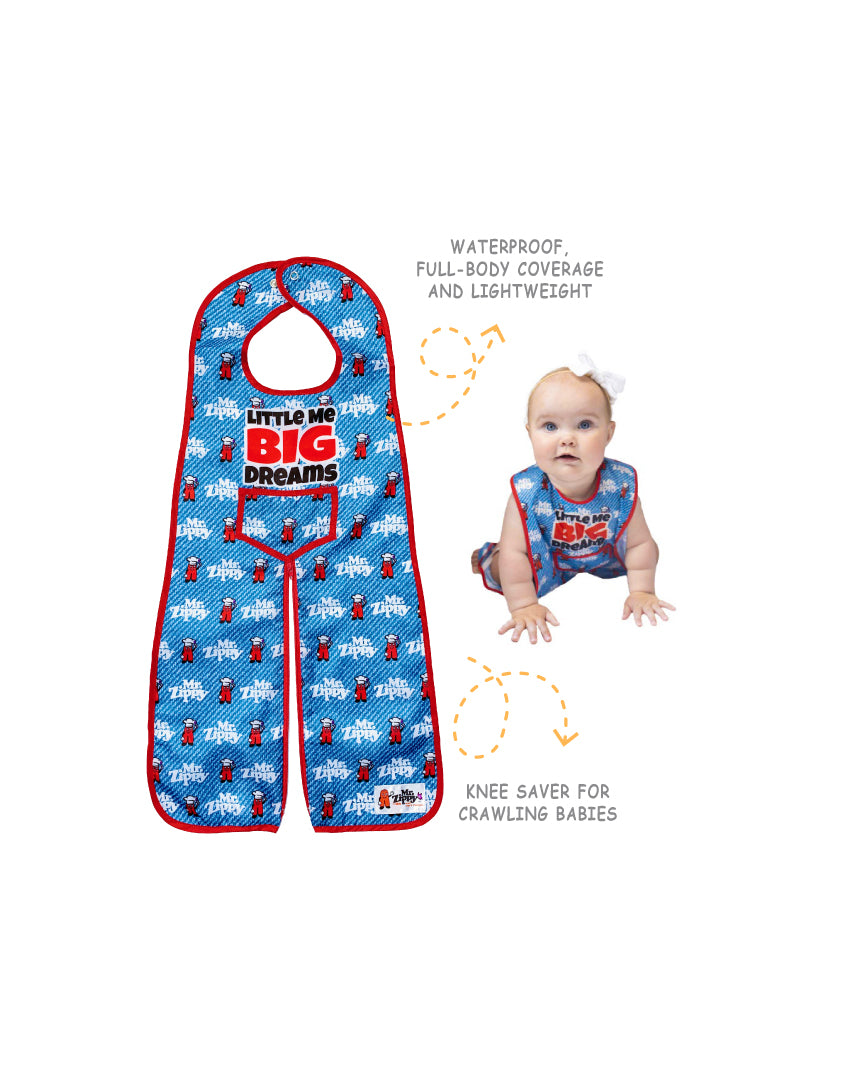 Our Bib Benefits
A bib that grows with your child from 6 months to 36 months (One Mr. Zippy bib can replace all other feeding bibs)


A Space savor – fit multiple Zippy Bibs in diaper bag (silicone bibs can be bulky)


A bib to use on the go, in high chairs, car seats, strollers, and more
Not just a bib, but an Accessory! Covers the cute baby clothes with a protective accessory
Soft Elastic straps to secure bib legs to child's legs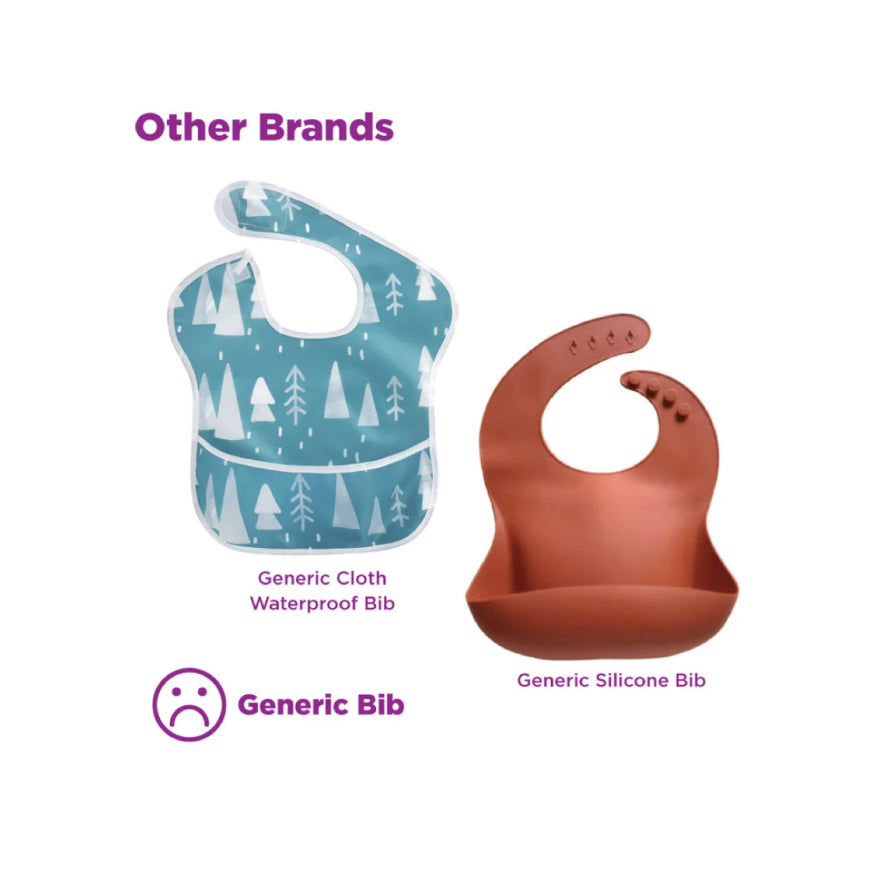 How We Compare to Bibs
Their bib fits 6 - 24 months and provides little coverage. Our bib grows with your child from 6 - 36 months and provides full body coverage.


Generic bibs does not provide coverage to the lap and legs


Some are bulky and takes up extra space in diaper bag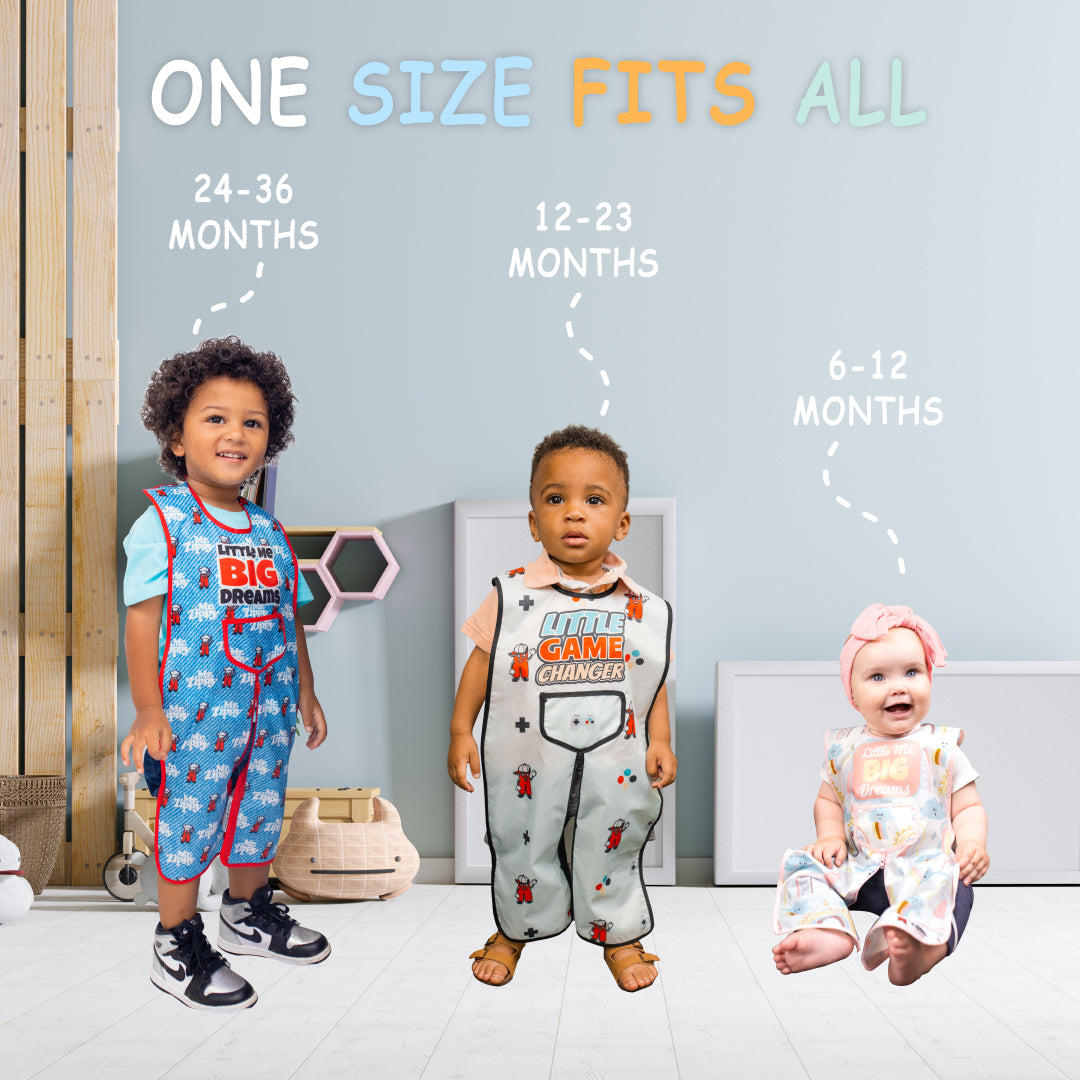 Mr. Zippy Bib with Legs
One size Zippy Bib for your baby's growing needs

For Ages 6 - 36 Months

Saves on buying different size bibs as the child grows
Shop Our Bib Collection