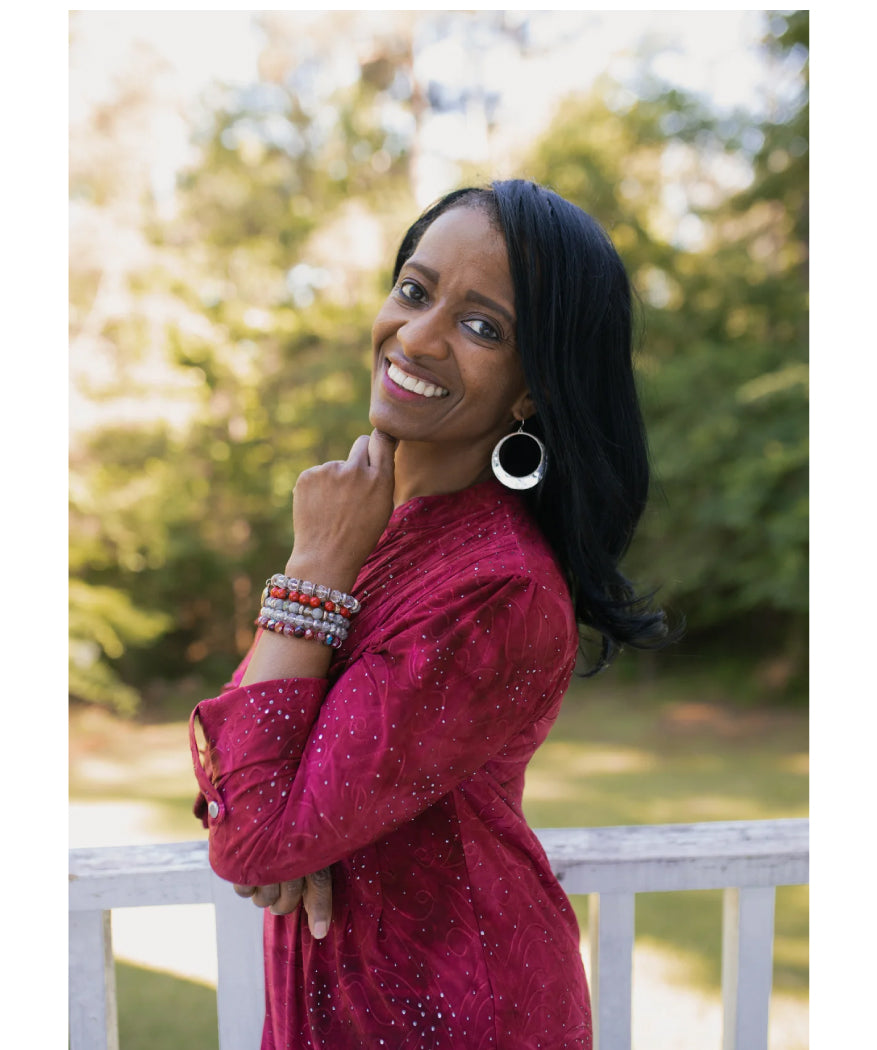 Meet the Inventor & CEO
Rachel Moore is an engineer, entrepreneur, and mother of four sons. She is the CEO of Moore of Rachel, Inc (MORI). The MORI brand's goal is to create timeless and efficient products that enhance individuals' and families' lives. Rachel graduated from Tuskegee University with a Bachelor of Science Degree in Electrical Engineering. She works as a Process Control Engineering Department Manager in the pulp and paper manufacturing industry. She is passionate about creating solutions to make life less messy, more enjoyable, and more fulfilling. Her vision for the Mr. Zippy character is to teach kids good character through the Mr. Zippy Character products.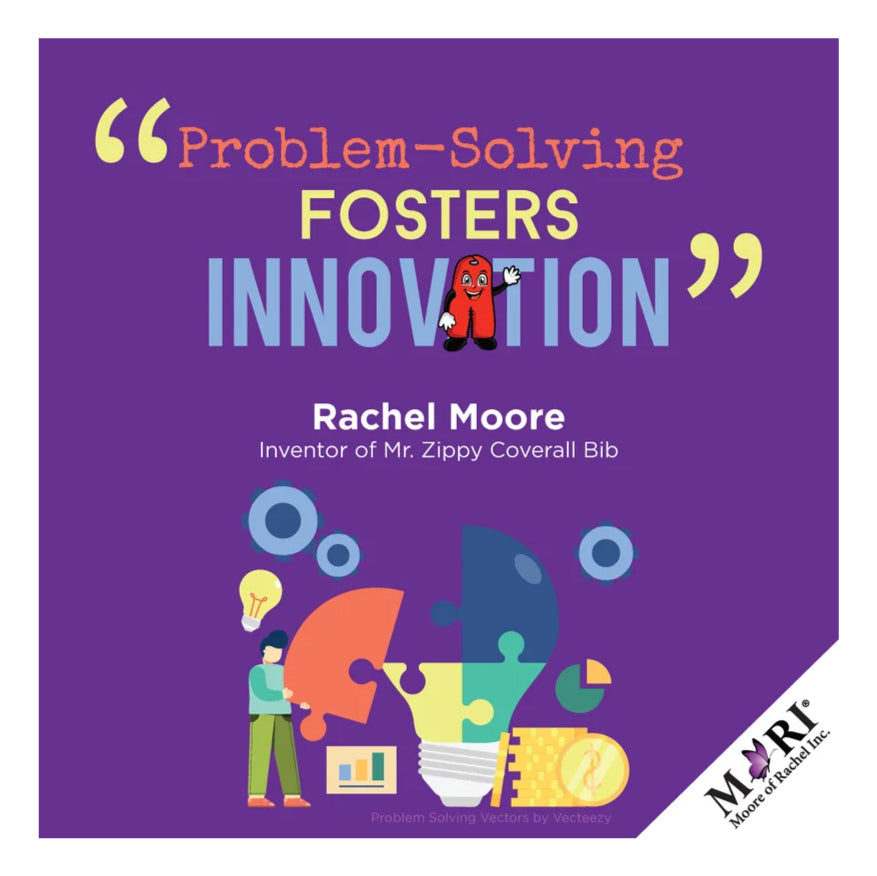 The Mess and The Solution
With little ones, messy mealtimes were a big problem. As a frustrated mom, I took matters into my own hands and was determined to create a bib that would solve my problem. It did. I was a happy mom. That experience made me realize that problem-solving fosters innovation. As the Inventor of Mr. Zippy Bibs, my goal is to make life less messy for other moms too.
- Rachel Moore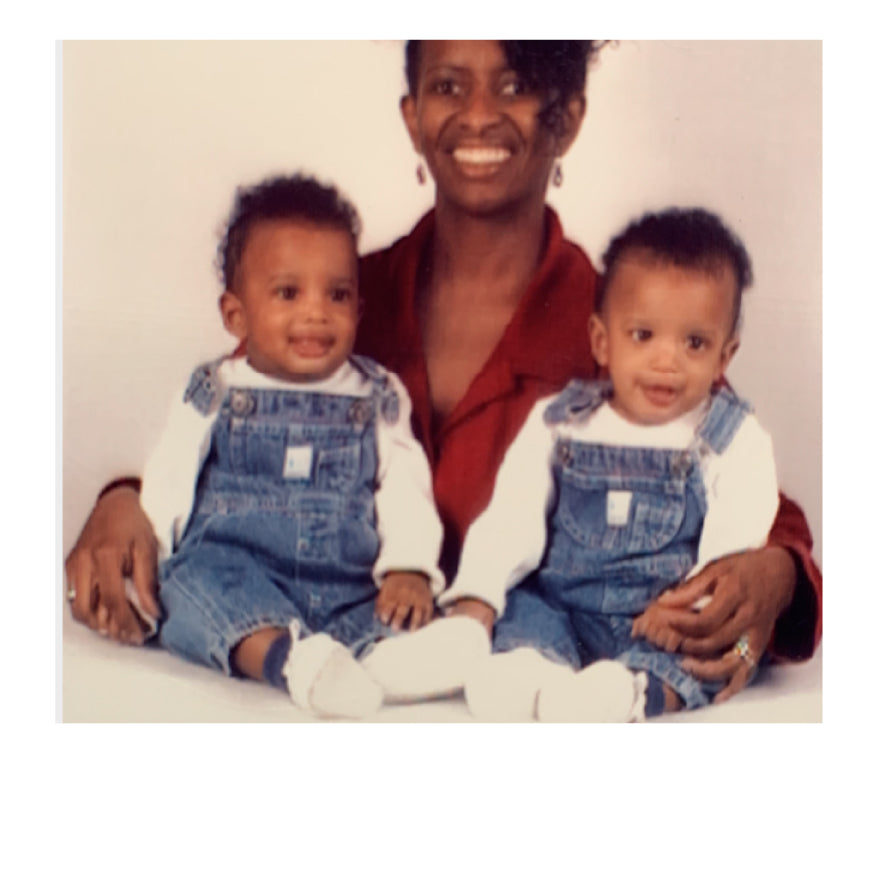 An Interesting Fact:
Life can be full of surprises. It was definitely a surprise when I saw the date printed on my patent certificate. The USPTO granted my patent on May 6, 2003.
So why was that a surprise? May 6th is also my twin sons birthday.

(In the photo: Jeremy on left, Jamicah on the right)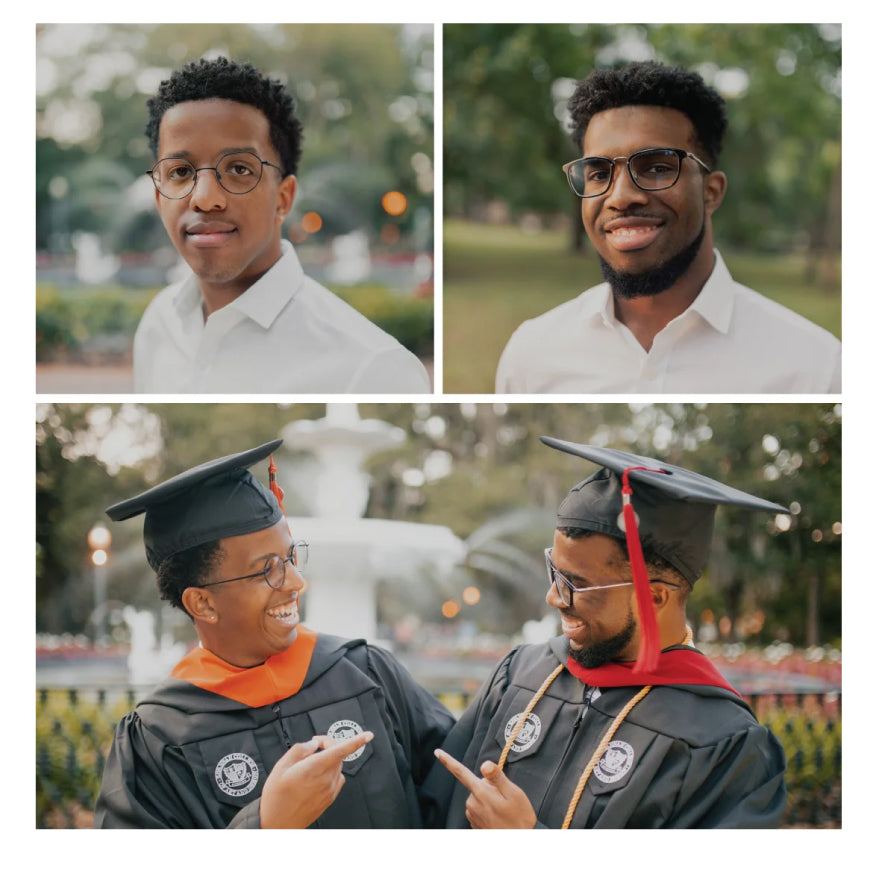 Meet My Twin Sons Now:
Jamicah and Jeremy had their 22nd birthday on May 6, 2021. Both of them have collaborated with me over the past several months to help bring my vision for "Mr. Zippy Baby World" to life.  

Jamicah is the photographer and short film maker for the Zippy Project.

Jeremy is the animator, illustrator, and the voice of Mr. Zippy. 

They both just graduated from SCAD – Savannah College of Art and Design. Jeremy received a Bachelor of Fine Arts Degree in Animation and finished Summa Cum Laude with an Outstanding Academic Achievement Award! Jamicah received a Bachelor of Arts in Film and Television and finished Magna Cum Laude! So proud of you both! Congratulations Jamicah and Jeremy! #Classof2021 #proudmom

*Jamicah (left photo) & Jeremy (right photo)
Meet Jeremy, the animator, illustrator, and voice of the Mr. Zippy Character
Our Illustrator, Animator, and Voice of Mr. Zippy. Jeremy is a 3D animator from Macon, Georgia. He grew up with a love for drawing and telling stories, which fostered his love for animation. Jeremy graduated from Savannah College of Art and Design. Now as a professional animator, he loves bringing stories to life by producing memorable, emotive, and convincing character performances that leave lasting impressions on audiences of all ages.
Meet the Author & Artist of "Mealtime Manners: From A to Z with Mr. Zippy"
– A hardcover illustrated children's book that teaches good manners
ZIPPY BIB UNIQUE FEATURES:
⦁ CLEVER DESIGN BRINGS PEACE OF MIND - This uniquely designed
full-body bib with zippered legs protects against falling food from head to toe. It fastens snuggly at the neck with a snap closure, and zips apart at the bottom forming legs where elastic bands secure the bib legs to each of the child's legs. Measures approximately 12" across and 25" from the neck down. Durable, waterproof easy-wipe, and machine washable. Crafted to use over and over again with your growing child from 6 to 36 months old.

⦁ SOFT And DURABLE – Our signature fabrics are lightweight, soft, comfortable, waterproof, and durable to make mealtimes less messy. The single-ply cotton blend fabrics are covered with a protective coating, making the bib stain-resistant, wipeable, and machine washable. 

⦁ CHILD-FRIENDLY & SAFE – Our bibs are constructed with child safety in mind, keeping them BPA-free, PVC-free, vinyl-free, phthalate-free and lead-free.

⦁ EASY-TO-CLEAN – Machine washable. Tumble Dry Low or Hang dry to extend the life of bibs.